OWIT-Toronto's Tip of the Month - Created by Bloomtools
Posted by Benoît Mercier on 14 February 2017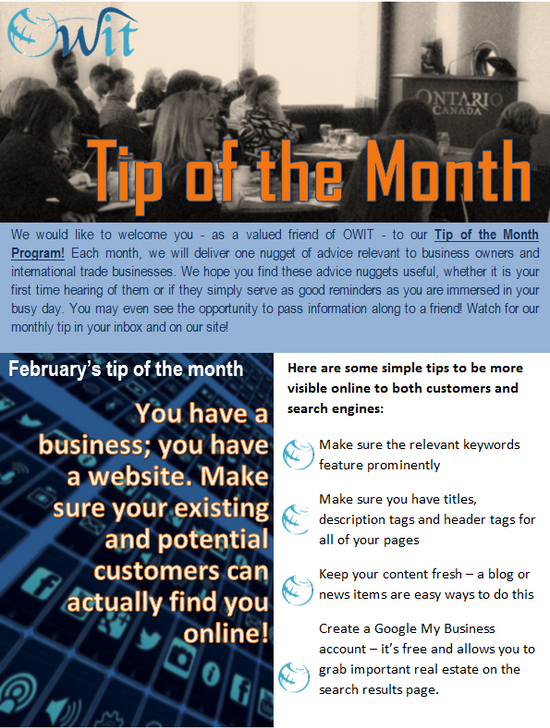 Check out OWIT-Toronto's (Organization of Women in Trade) Tip of the Month on how to be found online http://www.owit-toronto.ca/
OWIT-Toronto is a non-profit professional organization designed to promote women doing business internationally, by providing networking opportunities, export education and global business contacts.
This month's tips on how to be found online was created by Bloomtools, and is supported by our blog 4 Easy SEO tips to be more visible online.
Author:
Benoît Mercier
About: With extensive Marketing and Business Development experience acquired in the hi-tech industry, Benoît is a web consultant with Bloomtools helping small and medium companies grow their business online.
Connect via:
Twitter
LinkedIn